Welcome!
Mosaic Church is a place where people can meet Jesus, engage in life-giving community, and everyone is welcome. We believe in creating a space where people can have authentic encounters with Christ, discover their gifts and use them for God's glory. Join us for our Sunday services!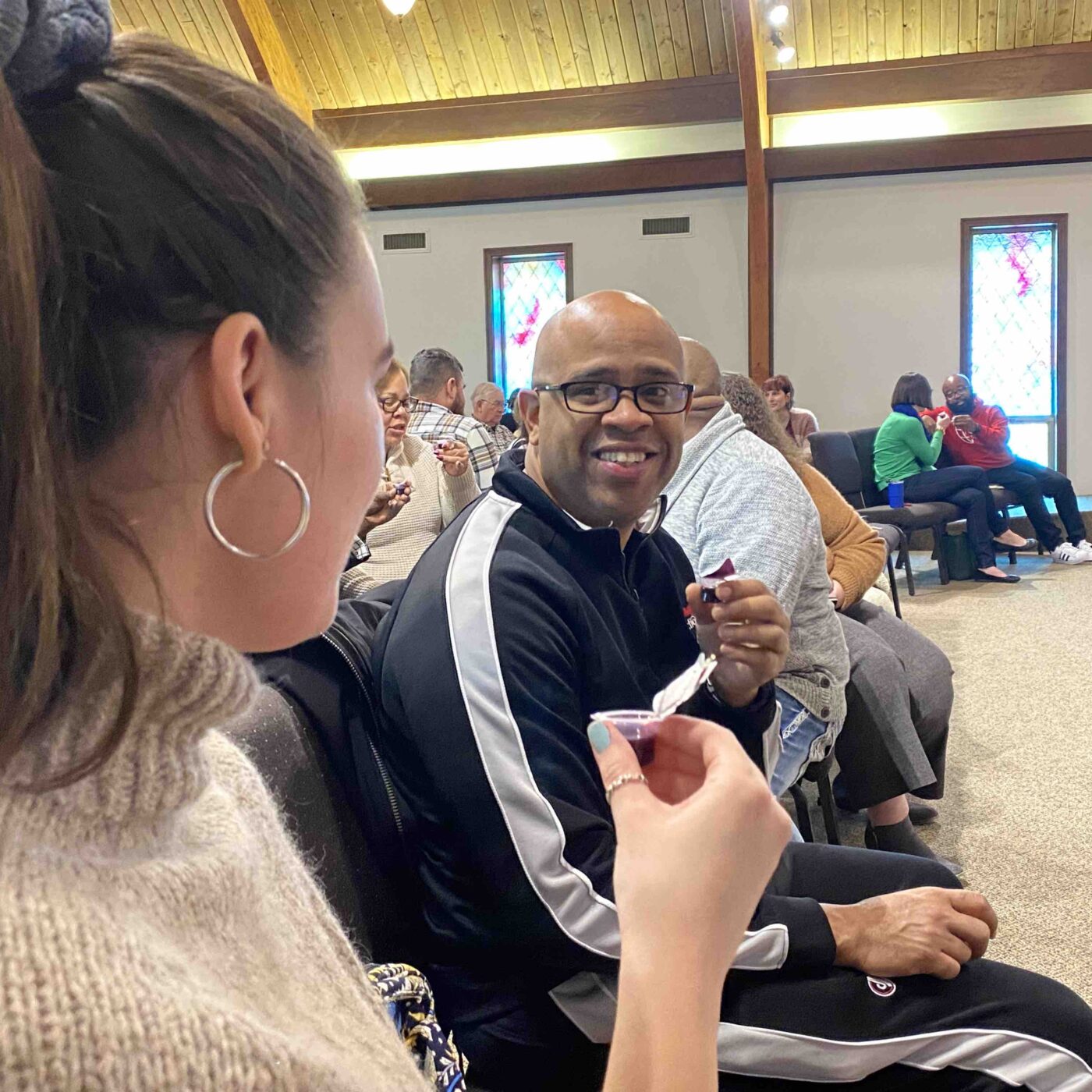 Diverse Congregation
Mosaic's worship is less of a production for an audience and more about engaging with the community in authentic and creative worship. God the Creator has made us in his creative image, and we use that creative energy to worship through ancient and modern songs, a full band, spoken word in multiple languages and compelling art.
Thoughtful Teaching
The Mosaic teaching team wrestles with real topics and current events that are going on in the world and in our daily lives. Each sermon is rooted in Scripture that is made relatable, understandable, and also challenging. At Mosaic, we believe in creativity and don't adhere to the same formula every Sunday.
Family-focused Discipleship
At Mosaic, we believe our children and students are not the hope of the future, but today. Parents have the choice of having their children or students with them in worship or allowing them to experience Mosaic Kids and Student Ministry, which is a specially designed type of fun and learning about the Christian Faith in ways they will be able to understand.
Learn More
Join Us For Worship!
Mosaic Church
We meet every Sunday in-person and online. We'd love to get to know you. Join us for our next service."
Traditional
Sunday
9:15 AM Worship Center
Contemporary Acoustic
Sunday
9:15 AM Gathering Grounds
Contemporary Full Worship
Sunday
10:45 AM Worship Center
Mosaic En Español
Sunday
12:00 PM Gathering Grounds
Fighting Chance Recovery Service
Wednesday
6:30 PM Worship Center